SAMPLES
Would you like to test our products for a possible allergic reaction or do you have doubts choosing a colour? Simply order a sample, which you can find in the drop-down menu of the product and choose 'Colour tester'.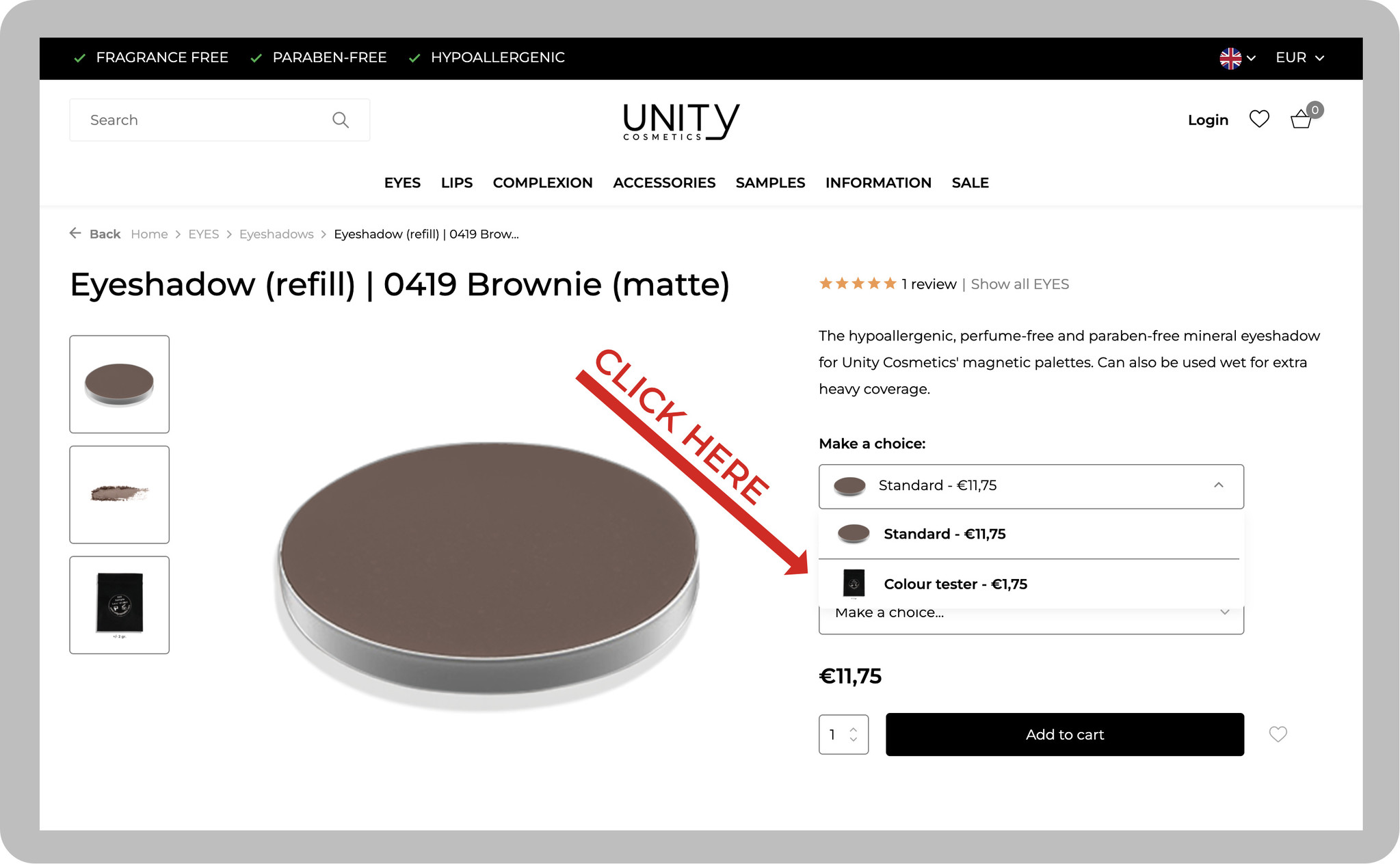 We sell sampels of the following products:
9,3

Wij scoren een 9,3 op Webwinkelkeur | ValuedShops
Unity Cosmetics Europe B.V.
Van Hallstraat 705
1051 JE Amsterdam
The Netherlands
VAT NL862543265B01
CoC 82623651