Mascara | 529 Dark Brown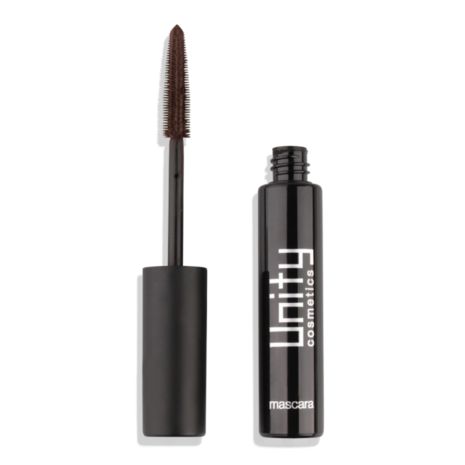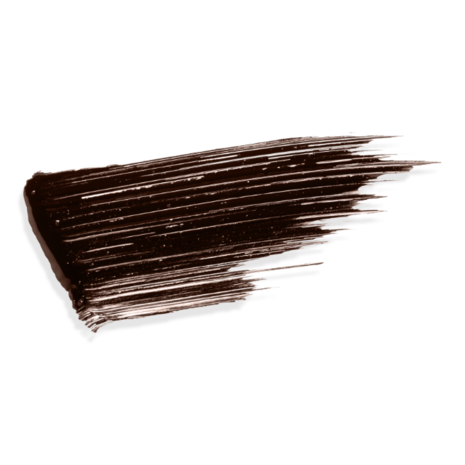 Product description
Features
| | |
| --- | --- |
| Color group | Brown |
| Undertone | Cool |
| Finish | Matte |
| Classification | Fragrance-free, Hypoallergenic, Cruelty-free, Gluten-free |
| Allergens | no Benzylparaben, no Bismuth Oxychloride, no Ethylparaben, no Euxyl, no Formaldehyde, no Isobutylparaben, no Kathon, no Cobalt, no Lanolin, no Corn flour, no Methylparaben, no Mica, no n-Butylparaben no Nanoparticles, no Nickel, no p-Propylparaben, no Paraben, no Paraphenylenediamine (PPD), no Perfume(s), no Perubalum, no Petrolatum, no Phenoxy Ethanol, no Silicones, no Talc, no Toluene |
You can use the mascara to colour your lashes beautifully dark brown. Thanks to the unique red silicone brush, the lashes do not stick together. By applying several coats of mascara, you can decide how thick you want your lashes to be. The mascara tube is designed so that the brush can never contain too much mascara when you pull it out of the tube.
The mascara does not contain any fibres (so it gives a natural effect) and is therefore very suitable for lens wearers.
The mascara contains Vitamin E that has a nourishing effect. In addition, this hypoallergenic mascara contains a substance that acts as a conditioner for the eyelashes.
Tips
Leave only 20 seconds between applying multiple coats of mascara. Waiting longer will cause the first coat to dry too quickly and create clumps. Waiting shorter means the mascara is still too wet and you will wipe off the first coat.
Mascara can be kept for 6 months after the first use. To check if your mascara is still 'good', smell the mascara brush. If you detect a strange, musty odour (other than an oil-like smell), the mascara is no longer usable. You may notice that the mascara has thickened and may have a grey bloom and clump. If the mascara has a strange smell, discard it to avoid possible eye irritation.
Product specifications
Article number

UCMMZ529

EAN

08720589698673

Size

14 x 105 mm

Ingredients

Aqua, Propylene glycol, CI77499, Cera alba, Stearic acid, Carnauba wax, Polymere pvp, Castor oil, Candelila cera, Celulose gum, D-panthenol, Tea, Polymere V216, Tocopheryl acetate, Diazolidinyl urea.

Shelf life

The product has a shelf life of 6 months after first use.
Show more
Show less
Reviews
Posted by: Yvonne van Ginkel on 3 December 2022

Prima kleur, makkelijk op te brengen. En geen irritatie van het product op de huid!

Posted by: Inge Mertens on 18 August 2022

Primakwaliteit

Posted by: Thea Roskam on 14 July 2022

Werkt goed klontert niet
Create your own review